CE Digital Gas Mass Flow Meter 0-200L/Min Protable Gas Air Flow Rate Tester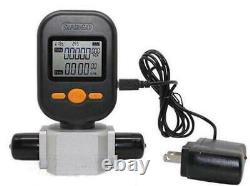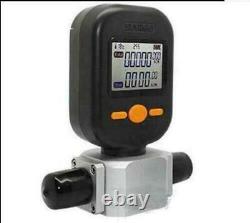 MF5712 Gas mass flow meter suitable for different gas Like air, compressed air, oxygen, nitrogen, CO² and other inactive gas ect. Instant flow rate testing and Flow accumlation calculation. Ultra low power by batteries or optional external AC adaptor. Protable design, small and easy to install. MEMS technology, achieve small gas flow rate testing, high accuracy.
RS485 Modbus protocol ready for networking. User programmable range alarm for safety and other monitoring/control functionality. ± (2.5+0.5FS)%. 4AA Batteries or External AC adaptor.
Instant flow rate: SLPM(L/min); Flow accumlation: NCM(m3). Password Setting; Total Setting & Resetting. > 60 days (with batteries).
Buyers are responsible for these charges. B, If you can not ensure it.
Do not share any information with third party.

---