Mass Air Flow Meter for Porsche 993 Turbo 99360612401 993606124AX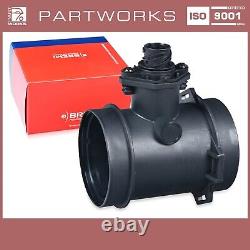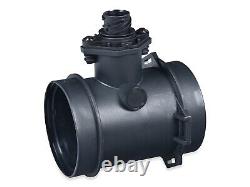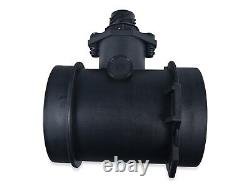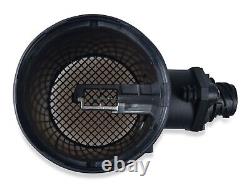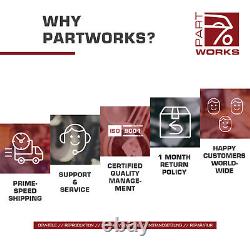 Excellent in service & quality. Bremi is particularly characterized by the production of a large number of electrotechnical spare parts of very good quality. As a result of continuous improvement processes, Bremi products are always state of the art.
Air mass meter for Porsche 993 turbo Quality from BREMI Description: If one of the following symptoms applies to your Porsche, this may be due to a defect in the air mass meter: -a noticeable drop in engine performance -the maximum speed can no longer be reached -Power holes and delayed throttle response -Vehicle jerks - Failure of the kick-down function in automatic transmissions -Fuel consumption increased -poor emissions The causes for a defective LMM are varied: -Water got through the air filter during heavy rain and damaged the sensor - Dirt particles in the intake pipe damage the air flow meter -Many sensors can be "burned free" using a "burn-off" program, but they will wear out over time Founded in 1927, Bremi is now part of the aichele Group. Special conditions for classic vehicle dealers and classic workshops after the first order. 1 month right of withdrawal on all goods.
Quality promise: We only offer what is good and otherwise point out quality defects. Over 25,000 happy customers. Leave our warehouse THE SAME DAY. We kindly ask you to make an appointment before picking up. We, the company partworks from Paderborn, are specialized in young and oldtimers, especially the Porsche brand.
Our focus is on special parts that are not available from ordinary specialist dealers or vehicle manufacturers. Our products come from our own development as well as from friendly, global companies that have the same goal as we do: make available what no longer exists.
Part works: the part works - your legend runs. DIN-ISO 9001 certified quality management. If you are missing something in our program, just talk to us about it and maybe we already have a solution. Be a part of our community! Names such as Porsche, Boxster, Cayenne, Cayman, Macan, Carrera, 911, 924, 944, 968, 964, 993, 996, 997, 991 are registered trademarks of Dr. The use of the term Porsche also only serves to describe the parts and does not establish a direct connection to the company Porsche AG. The company partworks GmbH has no connection with the company Porsche AG and acts in its own name and on its own account. Some of the original numbers given are for comparison purposes only. The names and addresses of our suppliers do not have to be given.
The specified parts are not obtained directly from Porsche AG. Company logos, company names, logos or trademarks are the property of the respective manufacturers and brand owners. They only serve to describe the product. Also, all images are for illustration purposes only and do not show any direct relationship between our company and the products shown.
This page is not related to any of the vehicle or spare part manufacturers mentioned. Richard Kortenbruck Type of business: limited liability company.

---